Casio G-Shock GWG-1000DC-1A5JF MUDMASTER MASTER OF G Master in Desert Camouflage
Casio G-Shock GWG-1000DC-1A5JF MUDMASTER MASTER OF G Master in Desert Camouflage
Brand:
CASIO JAPAN
Product Code:
GWG-1000DC-1A5JF
Availability:
Out Of Stock
---
Product Description
Casio G-Shock GWG-1000DC-1A5JF MUDMASTER MASTER OF G Master in Desert Camouflage
Master of G series to support the men to confront the harsh natural environment."Master-in-Desert camouflage" appeared from the model that was intended for use in land.

GWG 1000 Series
MADE IN JAPAN
Free Shipping from Japan by EMS with Tracking Number!
---
Product Specifications
Model Number : GWG-1000DC-1A5JF
Release Date : 9 September, 2016
Movement : Multiband 6
Case Material : Resin / stainless steel (IP processing)
Band Material : Resin
Glass Material : Anti-reflective coating sapphire glass
Waterproof : 20 bar water resistance
Size : H59.5mm x W56.1mm x D18mm
Weight : 119g
Warranty : 1 year in Japan (Return to us)
Other features
resist shock (impact structure)
mud resist (dust-Bodoro structure)
vibration resist (anti-vibration structure)
radio clock
Tough Solar
needle position automatic correction function
screw lock type crown (crown for waterproof has become to the screw-in)
LED light (emission color): White
Neoburaito
orientation measurement function: 16 orientation and direction measuring the angle (0 ° ~ 359 °), the orientation continuous measurement (60 seconds), the northern position guidance function, the magnetic polarization Corner correction function, orientation correction function
atmospheric pressure measurement function (measurement range: 260 ~ 1,100hPa), atmospheric pressure tendency graph display (display the past 20 hours), atmospheric pressure difference Indicator (± 10hPa), pressure tendency Information alarm (if that happened is a change in the characteristic pressure And notify you by arrows and sounding in)
advanced measurement function / relative altimeter ※ 1 (measurement range: -700 ~ 10,000m), advanced memory (measurement date and time and high Degrees up to 30 This manual memory, automatic recording data (highest / lowest altitude, auto integration (up / down memory Over)), advanced trend graph, altitude difference indicator (± 100m / ± 1000m), measurement interval setting function (5 seconds / 2 minutes Every) ※ only every second the first three minutes
temperature measurement function ※ 2 (measuring range: -10 ~ 60 ℃)
World time: 29 cities (29 time zones, daylight saving time setting function) + UTC of (Coordinated Universal Time) Time display, UTC direct call function, Home Time of the city features replacement
stopwatch (in hundredths of a second, a total of 24 hours, split)
timer (set unit: 1 minute, set up: 60 minutes, measured in seconds)
alarm clock strikes five
needle retraction function (manual, automatic (altitude, air pressure, when the temperature measurement))
Full Auto Calendar There is no need of the end of each month of the date modified, including the February 29th of a leap year.
12/24 hour display switching Beep
ON / OFF switching function
double LED light: With the dial for LED Light (Full Auto light afterglow function, switching afterglow time (1.5 seconds / 3 seconds) Can), with LCD unit for LED backlight (full auto light, afterglow function, switching afterglow time (1.5 seconds / 3 seconds))
Tough Solar (solar charge system)
Battery indicator displays
Power saving function (in the dark to save power to stop the needle off the display after a certain period of time)
---
About Shipping
FREE SHIPPING from Japan to Worldwide by EMS with Tracking Number

Delivery time is about 7 to 15 days
We ship to the address registered in PayPal
---
About Payment
Payment Method is only PayPal
Your payment will be protected by PayPal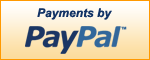 ​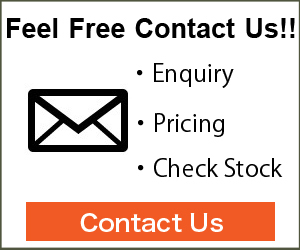 ​​
Japan-OnlineStore.com © 2018