Casio ProTrek PRW-7000FC-1BJF MULTIBAND 6
Casio ProTrek PRW-7000FC-1BJF MULTIBAND 6
Brand:
CASIO JAPAN
Product Code:
PRW-7000FC-1BJF
Availability:
In Stock
Product Description
Casio ProTrek PRW-7000FC-1BJF Smart Access TOUGH MVT. MULTIBAND 6
The new high-end analog-digital model is a Tough Solar/Multi-Band 6 watch equipped with the Triple Sensor Version 3.
With water resistance to 200 meters, the PRW-7000 is intended for water use and has a "fishing time function" that displays the best times for fishing. Another useful outdoor feature is the sunrise and sunset time display.
Free Shipping from Japan by EMS with Tracking Number!
​Made in Japan
Casio Official site check here
---
Product Features
Brand : Casio
Series : ProTrek
Model : PRW-7000FC-1BJF
Condition : Brand New
Release Date : 7 July 2017
Movement : TOUGH MVT. MULTIBAND 6 (5480)
Country of origin : Made in Japan
Case Material : Resin / stainless steel (IP processing)
Band Material : Resin
Glass material : Anti-reflective coating sapphire glass
Accuracy : Accuracy: Non-reception ±15 seconds per month
Backlight : LED Light (White)
Size : H58.7mm x W52.3mm x D14.5mm
Weight : About 124g
Water Resistant : 20 ATM water resistant
Manufacturer Warranty : 1 Year in Japan (Return to us)
---
Other Feather
Performance : Low-temperature resistance (-10°C/14°F), 200-meter water resistance
Radio Frequencies : 77.5 kHz (DCF77: Germany); 60 kHz (MSF: UK); 60 kHz (WWVB: USA); 40 kHz (JJY: Fukushima, Japan) / 60 kHz (JJY: Kyushu, Japan); 68.5 kHz (BPC: China)
Radio Wave Reception : Automatic reception up to six times a day (except in China, where up to five times a day); manual reception
Digital Compass : Measures and displays direction as one of 16 points with the second hand; measuring range: 0° to 359°; measuring unit: 1°; 60 seconds continuous measurement; bearing memory (records one set of degree and direction); auto horizontal compensation; bidirectional calibration and magnetic declination correction
Barometer : Measuring range: 260 hPa to 1,100 hPa (7.65 inHg to 32.45 inHg); atmospheric pressure tendency graph (measured every 2 hours or 30 minutes), measuring unit: 1 hPa (0.05 inHg); atmospheric pressure change indicator (±10 hPa); atmospheric pressure tendency alarm (arrow indicates significant pressure changes)
Altimeter : Measuring range: -700 m to 10,000 m (-2,300 ft to 32,800 ft.); measuring unit: 1 m (5 ft.); manual memory measurements (up to 30 records, each including altitude, date, time); auto log data (high/low altitudes, cumulative ascent and descent of particular treks); altitude change indicator (±100m/±1000 m); relative altitude readings (-3,000m to 3,000 m); measurement interval setting* (every 5 seconds / every 2 minutes) * second for first 3 minutes only
Thermometer : Measuring range: -10°C to 60°C (14°F to 140°F); measuring unit: 0.1°C (0.2°F)
Stopwatch : 1/100 second; measuring capacity: 24 hours; measuring modes: elapsed time, split time, 1st and 2nd place times
World Time : 48 cities (31 time zones; daylight saving on/off, home city/world time city swapping) and Coordinated Universal Time, auto switching/standard time and Coordinated
Universal Time
Countdown Timer : Measuring unit: 1 second (maximum 60 minutes)
Alarm : 5 independent daily alarms; hourly time signal
Tide Graph : Tide level for specific date and time
Moon Data : Moon age of the specific date
Other Functions : Sunrise/sunset time display; Fishing Timer; full auto-calendar; 12/24-hour format; battery level indicator; button operation tone on/off; full auto double LED backlight with afterglow:1.5/3.0 seconds; hand-concealment function (manual, auto: barometer/altimeter/thermometer function)
Power Source * Tough Solar power system (high-capacity solar-charging system)
Continuous Operation : About 23 months* with the power-saving function** ON after full charge * May change by the date of product release ** Display shuts off after a certain period in a dark location
Triple Sensor Ver.3
---
About Shipping
FREE SHIPPING from Japan to Worldwide by EMS with Tracking Number

Delivery time is about 7 to 15 days
We ship to the address registered in PayPal
---
About Payment
Payment Method is only PayPal
Your payment will be protected by PayPal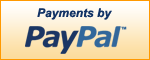 ​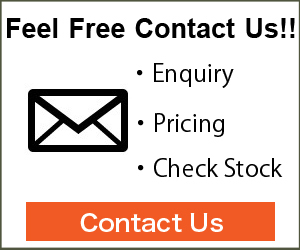 ​​
Japan-OnlineStore.com © 2018